OCZ Technology Announces the Immediate Availability of the Z-Series Gold Power Supplies, Featuring 80-Plus Gold Certifications
OCZ Technology Group
, a worldwide leader in innovative, ultra-high performance and high reliability memory and PC components, today announced the immediate availability of the Z-Series power supplies, the latest high-end enthusiast offering excelling in both performance and ultimate efficiency. Featuring industry-leading 80+ Gold Certifications, the Z850 and Z1000 PSUs offer the highest efficiency on the market combined with a power output to meet exceptional system demands. The Z-Series is the ideal solution for today's high-end gaming systems and professional workstations, and are now shipping to OCZ's widespread resellers.
"The Z-Series is the culmination of close to two years of development time within our Power Management division" commented Ryan Edwards, Director of Product Management at the OCZ Technology Group. OCZ power supplies now stand at the very forefront of efficiency and performance, offering end-users the ultimate solution for their future-proof builds. The Z-Series offers maximum-performance without compromise, cutting-edge power conversion efficiency, a single +12V rail to support overclocking efforts, optimal thermal management, a standard ATX footprint, extremely low audible fan noise, and modular or non-modular configurations."
The Z-Series power supplies are immediately available in 850W and 1000W configurations to meet the system needs for high-end gamers, professionals, and enthusiasts. The industry-leading Gold Certified Z1000 (1KW) and Z850 (850W) PSUs deliver over 90% efficiency at typical load, making them an excellent contender for high-end PCs and workstations that require maximum wattage and efficiency. Both the 1000W and 850W are available in modular and hard-wired configurations, offering choice and variety for case-modders, enthusiasts, and overclockers.
OCZ Z1000 1000W 80+ Gold PSU
OCZ Z100M 1000W Modular 80+ Gold PSU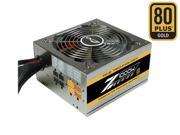 OCZ Z850 850W 80+ Gold PSU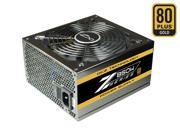 OCZ Z850M 850W Modular 80+ Gold PSU
Featuring exceptionally clean DC output, a sophisticated architecture, and a complete array of connectors for your PC needs, Z-Series PSUs can power an impressive cross-section of high end components while contributing to energy savings. The Z-Series offers the most efficient design in its class, and comes backed by an industry-leading 5-Year warranty commitment and technical support for ultimate peace of mind. The Z-series is available at
Newegg.com
retailing for $299.99 (Z1000M), $289.99 (Z1000), $239.99 (Z850M), and $219.99 (Z850).
For more information about OCZ 80 Plus Certified PSUs, please visit
80plus.org
Source:
OCZ Press Release