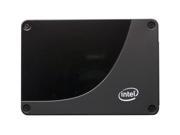 Looking to stay ahead of the competition Intel has announced price cuts on its lineup of SLC (Single Level Cell) and MLC (Multi Level Cell) Solid State Drives, cutting prices by as much as 30%.
The price cuts affect 2 models of Intel's mainstream M series utilizing MLC NAND, as well as 2 models of the E series uses the faster SLC NAND. The X-25M 80GB originally priced $595 will now be $390 while the X-25M 160GB originally priced $945 is cut to $765. The X-25E 32GB was $575 and will now be $415 and for the first time, Intel revealed the price of the 64-Gbyte X25-E at $795.
All prices reflect lots of 1,000 units so retailer pricing varies. For instance the current Newegg pricing on the
Intel X25-M SSDSA2MH080G1 Internal Solid state disk (SSD)
is $369.00 while the
Intel X25-M SSDSA2MH160G1C5 Internal Solid state disk (SSD)
is priced $729.00.
It's good to see the prices coming down however as you can see solid-state drives still carry a hefty premium. The drives have no moving parts as they use flash memory which is generally considered to be several times faster and much more rugged than rotating drives. Thanks to competition from OCZ as well as a drop in NAND flash prices we are seeing a but of a pricing war. That pricing war will hopefully help push these drives to a much more user friendly price.